Charleston, located in the southeastern region of the United States, is a charming city known for its rich history, beautiful architecture, and delicious food. Whether you are a history buff, a foodie, or you are ready to call this place home, there is something for everyone in Charleston. Here are some things you can do in Charleston.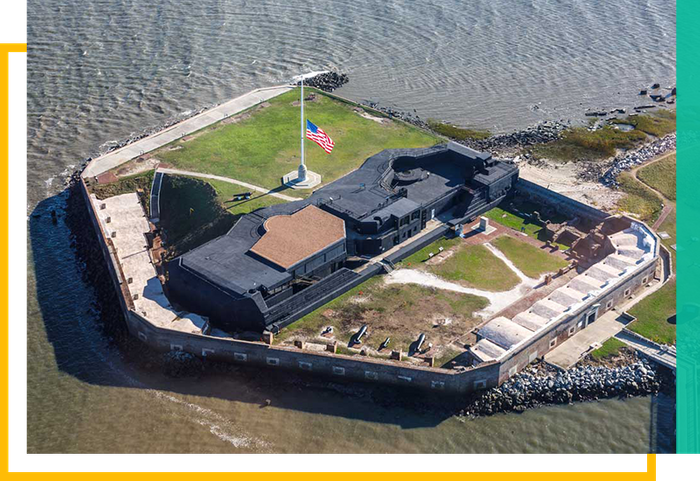 Visit Historic Sites
Charleston is known for its historic landmarks, such as Fort Sumter, where the first shots of the Civil War were fired. The USS Yorktown, a World War II-era aircraft carrier that now serves as a museum, is here. Other notable sites include the Charleston City Market, the Battery, and the Nathaniel Russell House.
Take a Walk Through the City
Charleston's historic district is a perfect place for a leisurely stroll. The streets are lined with pastel-colored homes and beautiful gardens, making for a picturesque setting. Don't miss the cobblestone streets of Church Street, where you can find some of the city's oldest and most beautiful homes.
Indulge in the Food Scene
Charleston has a reputation for its food, and for good reason. The city is home to a variety of restaurants and cuisines, from seafood to barbecue to French cuisine. Some must-try dishes include shrimp and grits, she-crab soup, and Lowcountry boil.
Relax on the Beach
Charleston is located on the coast, which means there are plenty of beaches to choose from. Folly Beach is a popular destination for surfers, while Isle of Palms is known for its wide, sandy beaches.
Explore the Surrounding Area
Charleston is surrounded by beautiful countryside and quaint towns, such as Beaufort and Savannah. Take a day trip to explore the area's natural beauty and charming communities.
Charleston is a city that has something for everyone. Whether you're interested in history, food, or simply want to relax on the beach, Charleston is the perfect destination to call home. Learn more when you contact us at your convenience!