About Retire in South Carolina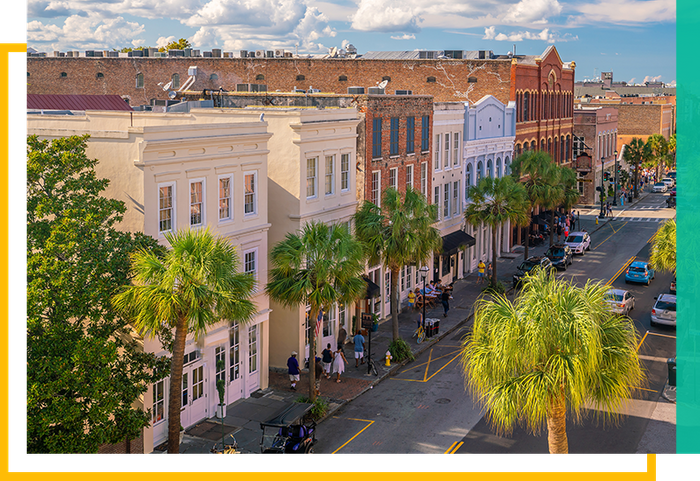 Retirement is a time of life when many people look forward to some much-needed rest and relaxation. What they don't always realize is that finding the perfect retirement home can be incredibly difficult and time-consuming. Retirement relocation specialists can help make this process much easier by providing a knowledgeable and experienced perspective. Our team is filled with talented real estate agents that have expert knowledge of the local area and communities.
As retirement approaches, many people begin to consider their living arrangements. They may want to downsize from their current home, move closer to family or friends, or even relocate to a different state or country. Finding the right retirement home can be a daunting task, but at Retire in South Carolina, we can help make the process smoother and less stressful.
Retirement relocation services can be a great resource for people looking to find the perfect active adult community home. We specialize in helping people make the most of their retirement funds and helping them choose the best options for their retirement. Additionally, we can help people research various 55+ community homes and provide advice on which one is the best fit for their needs.
Our retirement relocation professionals specialize in helping people plan for their retirement years. We can assist with a range of issues, from financial planning to healthcare and lifestyle considerations. When it comes to finding a retirement home, we can provide valuable guidance and support. Our retirement relocation services at our company can't be beaten!
When looking for a 55+ community, it is important to consider a few key factors. At Retire in South Carolina, we can help you consider the location, size, and amenities of the home, as well as its proximity to your family and friends. We can also provide insight into the neighborhood, the local economy, and the quality of services provided by the active adult community. We are here to help our clients compare different retirement homes and determine which one is the right fit for them.
One of the first things we will do is assess your needs and preferences. This may include factors such as location, type of housing, amenities, and access to healthcare and other services, as discussed above. Based on this information, we can help narrow down the options and suggest 55+ communities that are suitable.
Additionally, we can also provide valuable insight into the local real estate market. We are familiar with specific retirement communities and neighborhoods in South Carolina that offer the types of homes and services you might be seeking. Furthermore, we can help navigate the complexities of buying a home in an active adult community, including negotiating contracts, and arranging financing.
Another benefit of working with us is we can help you plan for the long-term. By taking a comprehensive approach, we can help ensure that you find a retirement home that meets your current needs and is also sustainable for your future goals and activity requests.
In summary, finding the right 55+ community can be a complex and overwhelming process. However, working with us at Retire in South Carolina can help simplify the process and ensure that you find a home that meets your needs and preferences. We can provide valuable guidance on everything from location and amenities to real estate transactions and long-term planning, making it easier for you to transition into this exciting new phase of life.